We simplify what it takes to integrate diversity, equity and inclusion (DEI) practices throughout your business by providing a clear roadmap to improve the ability to recruit and retain top talent, increase collaboration and innovation and enhance brand identity.
The Business Case for DEI
Companies that genuinely embrace DEI practices are:
Our proven approach lays the foundation to realize these results.
We address these challenges to achieve the following results:
Designed by workplace culture and leadership expert, Beth Ridley, our Jumpstart DEI® Program has helped companies successfully streamline time, effort and resources required to drive lasting DEI outcomes, starting with three simple steps.
The Jumpstart DEI® Program Steps, Outcomes and Deliverables
Leaders align on what DEI is, DEI benefits and roadmap to achieve success. Leaders increase confidence and conviction to lead DEI transformation.
Online learning program

Leadership team workshop and facilitated discussions

Goal setting and action planning

 
Employees align on DEI benefits and apply DEI competencies to their daily interactions and work. Reluctant employees motivated to engage.
Online learning program

Employee workshops

Culture of belonging survey

Goal setting and action planning
Apply a DEI lens to policies, processes and programs to improve business outcomes. Establish infrastructure to achieve sustainable impact.
DEI council established

Policy, process and program review

DEI roadmap and strategies

Repeatable process to support ongoing strategy execution
I this short, but impactful call you will:
Get feedback on any DEI actions taken at your organization to date.
Talk through challenges you are experiencing as well as opportunities and  best practices to build on.
Understand a roadmap for success and immediate next steps you can take.
If you are ready to take the first step toward embracing DEI best practices to benefit from a culture of belonging, book your call now.
Attend a comlimentary monthly DEI drop-in session I'm calling Coaching Café at noon CT on the last Wednesday of the month (excepting December and March).
 
In an impactful 30-minute session, I share best practices on timely DEI topics and offer answers to common DEI questions. We'll also brainstorm solutions to DEI challenges.


Lack of clarity on what DEI is and fear of doing or saying the wrong things are often the biggest barriers to getting started with building a culture of belonging. Through this interactive workshop, we simplify what it takes to initiate your organizational DEI journey. Your team will gain the clarity and confidence needed to break through initial barriers in order to put small steps toward building a culture of belonging into action right away.
Workshop outcomes:
Shared understanding of foundational DEI concepts and terminology.
The business benefits of a culture of belonging are identified along with key measures of success.
High-level roadmap for how to embed DEI throughout the business to achieve benefits.
Easy to implement action steps to put DEI principles into practice right away.
Read our case studies to see how we've helped organizations transform their workplace cultures.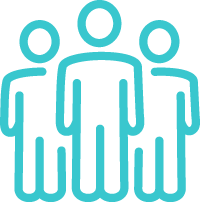 Small to Mid-Sized Organizations
Where modest efforts have major impact.

Who want to take their company culture from good to great to become the differentiator for business success.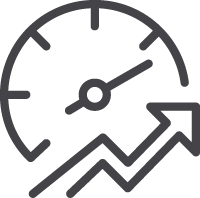 Professionals with limited time
We don't believe transformation requires a complete overhaul or big strategies. We help leaders and professionals bring positive values to life through their day to day work.
Our team wants to help you be your best, bring out the best in others and amplify your impact.