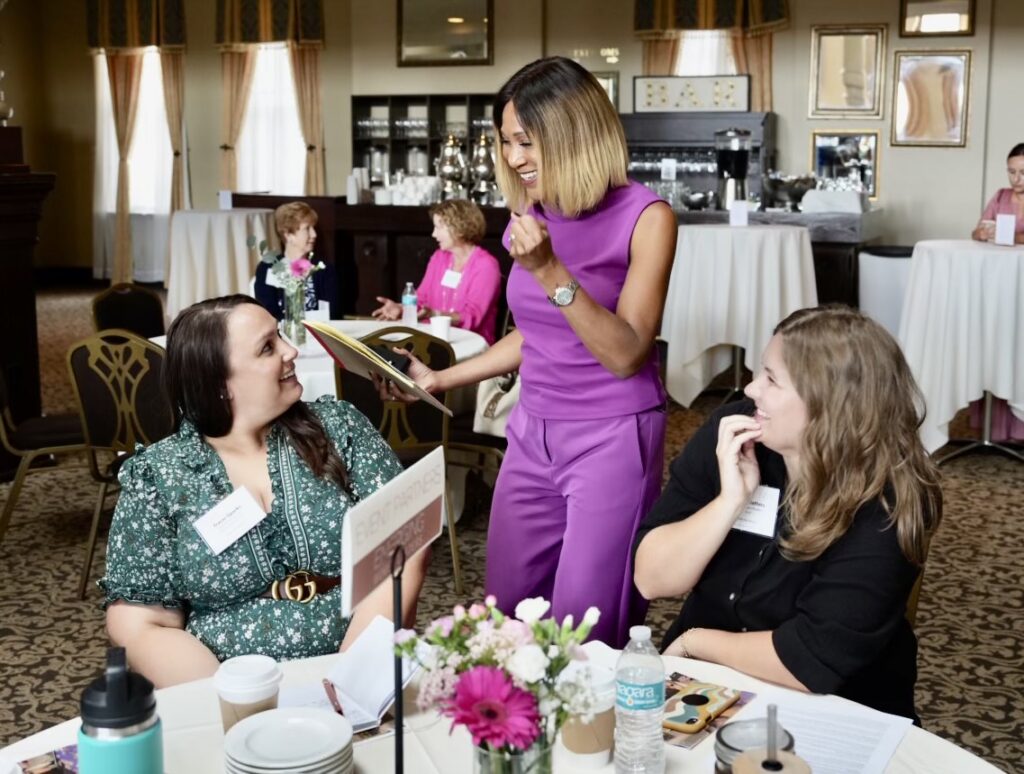 Keynote Speaking & Workshops
Looking to inspire leaders to be their best selves at work? Want to foster positive behaviors among colleagues? Need to boost morale and reduce stress and burnout? Hire Beth Ridley to give the keynote address at your event, speak at a lunch and learn, deliver an interactive workshop or facilitate a panel discussion.
Beth's presentation style is energetic and interactive, heartfelt and humorous. Her content is rooted in positive psychology and diversity and inclusion principles and draws upon her diverse and broad leadership experience as well as advice from hundreds of professionals and leaders she has interviewed for her blogs and podcasts.
Fortune 100 corporate executive turned entrepreneur, Beth Ridley, works as an organizational transformation expert, speaker, author, and CEO of Ridley Consulting Group. Beth combines 25 years of leadership and management consulting experience with expertise in diversity and inclusion and positive psychology to help companies achieve thriving workplace cultures.
Beth is passionate about simplifying what it takes to embed diversity, equity and inclusion practices into business operations to improve profitability, brand identity, and the ability to attract and retain top talent. Her work appears in national publications and as a regular contributor on TMJ4's "The Morning Blend." Her forthcoming book– Jumpstart DEI: Practical Steps to Get Everyone Engaged– is scheduled for release in Spring 2022.
Beth holds a BA in English Literature from the University of Virginia, an MA in International Relations from Tufts University and an MBA from Columbia University. Beth has lived in London, Tokyo, Johannesburg and Bangkok and now resides in Milwaukee, Wisconsin with her husband and three children.
Most Requested Keynote and Workshop Topics
Positive Psychology Topics
Building a positive organizational culture doesn't mean investing in big transformation initiatives. The key to fostering a positive culture is to bring positive values to life consistently in the micro moments of every day. Learn research­-based positivity psychology best practices that work and easy ways to apply them every day to shift the culture.
Conferences, consultants, coaches — leaders do it all to build their competencies and improve their teams. But the best approach to being a better leader involves easy tactics you can do for free by applying research-based best practices from positive psychology. These practices could completely change the game for you and your teams!
79% of employees experience burnout at work. Finding small ways to infuse a sense of purpose and meaning in your every day, to make gratitude and appreciation contagious and to foster connection and fun with colleagues goes a long way to increase positivity and to reduce stress and burnout. Learn and practice these research-based techniques that work.
Our team wants to help you be your best, bring out the best in others and amplify your impact.